Our theme:
Speak More Spanish!
No matter how much Spanish you know (or don't know) our classes are designed to help you increase your ability to speak and understand Spanish.
We offer beginner and intermediate Spanish classes taught by fluent Spanish speakers. Learning Spanish as a second language improves communication and inclusion. It also enables community partners to better care for the Spanish-speaking community.
Our classes focus on the key elements of language learning: reading, writing, speaking, and listening. No prior experience with Spanish is needed!
Call us at (616) 475-5881 for more information or use the Register Online Now option to sign up and pay online.
Cost: $75 per semester session.
*Required textbook for all levels: Complete Spanish Step-by-Step, by Barbara Bregstein, Premium 2nd Ed.  —  $25 from RPM or Order online from Amazon.
Spring session runs Jan 24 – April 27, 2023
SSL – Level 1 (Beginner)
Mornings: Tues & Thurs 9:30 am – 11 am —Classes start Jan 24, 2023
Evenings: Mondays 5 pm – 6:30 pm —Classes start Feb 13, 2023
SSL – Level 2 (Intermediate)
Evenings: Wednesdays 5 pm – 5:30 pm —Classes start Feb 15, 2023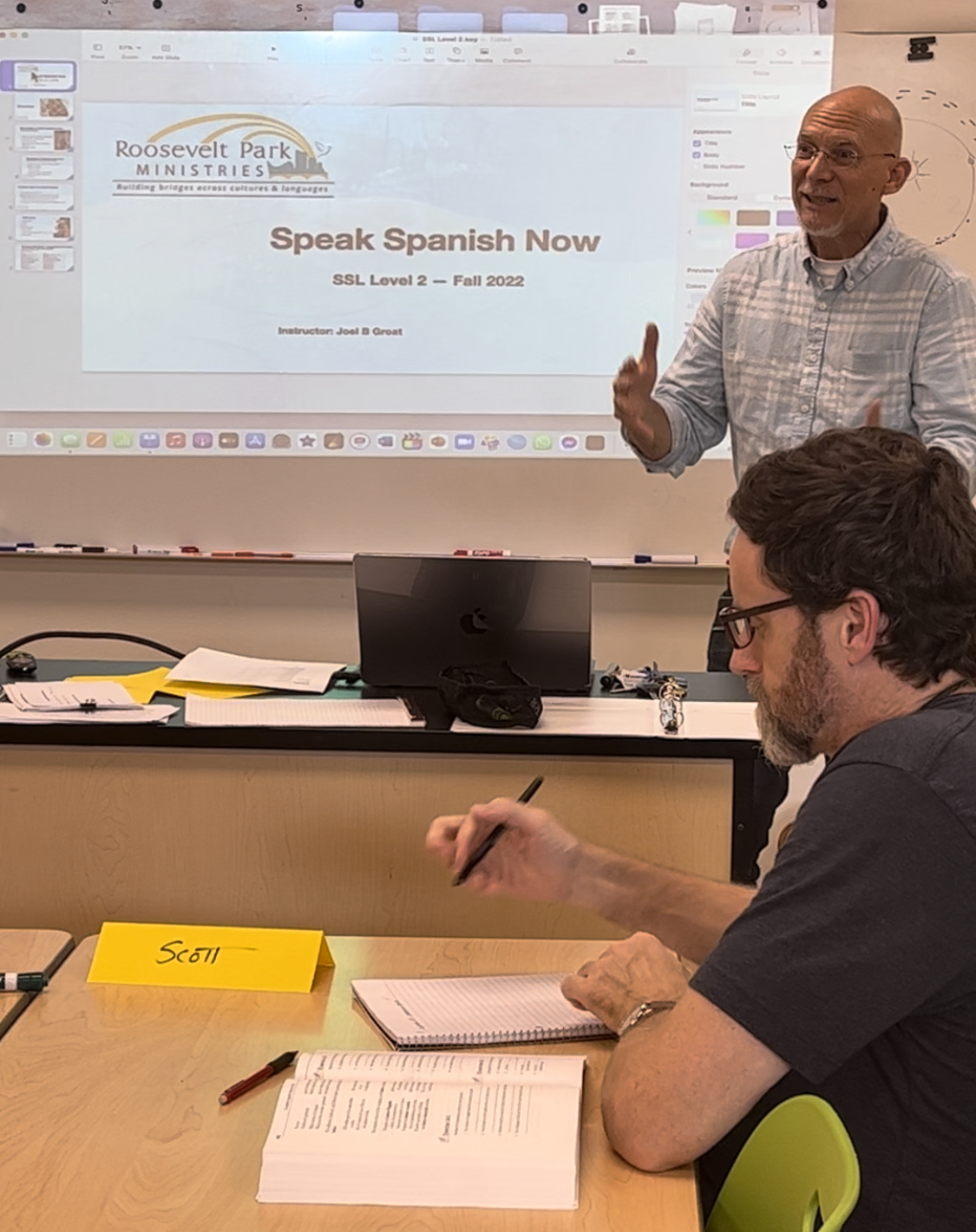 Class Locations
 Tuesday and Thursday morning classes meet at RPM offices: 1530 Cesar E Chavez Ave SW, Grand Rapids, MI 49503 (Please call our office for parking recommendations – 616-475-5881)
Monday and Wednesday evening classes meet at The Potter's House Christian School: 810 Van Raalte Dr SW
Grand Rapids, MI 49509 (Park along street and enter on west side of building – Door D – furthest entrance to the South)